In Italian
Where to sleep in New York? What areas and boroughs choose?
And – above all – what accommodations choose among hotels, B&B and apartments?
These are some of the most frequent questions we wonder when planning a travel to New York, above all if it's the first time in the city.
Find down here a series of practical info, tips and considerations to reckon at the best the choice of places and accommodations where to stay, always having a look at the budget and the single needs.
Where to sleep in New York: tips and considerations
There are some important elements to keep in mind when choosing an accommodation in New York, necessary suggestions above all for who doesn't know well the city and its dynamics.
Always choose a facility – hotel, apartment or B&B -near a subway stop.
New York City is a boundless city with even 5 districts: Manhattan, Brooklyn, Queens, Bronx and Staten Island. All perfectly linked to one another by a full and convenient subway net – except for Staten Island which can be reached exclusively by ferryboat or by car driving the Verrazano Bridge. Having a subway station near your accommodation will allow you to optimize times and reaching quite easily any place of the city, the airport included (combining subway and AirTrain).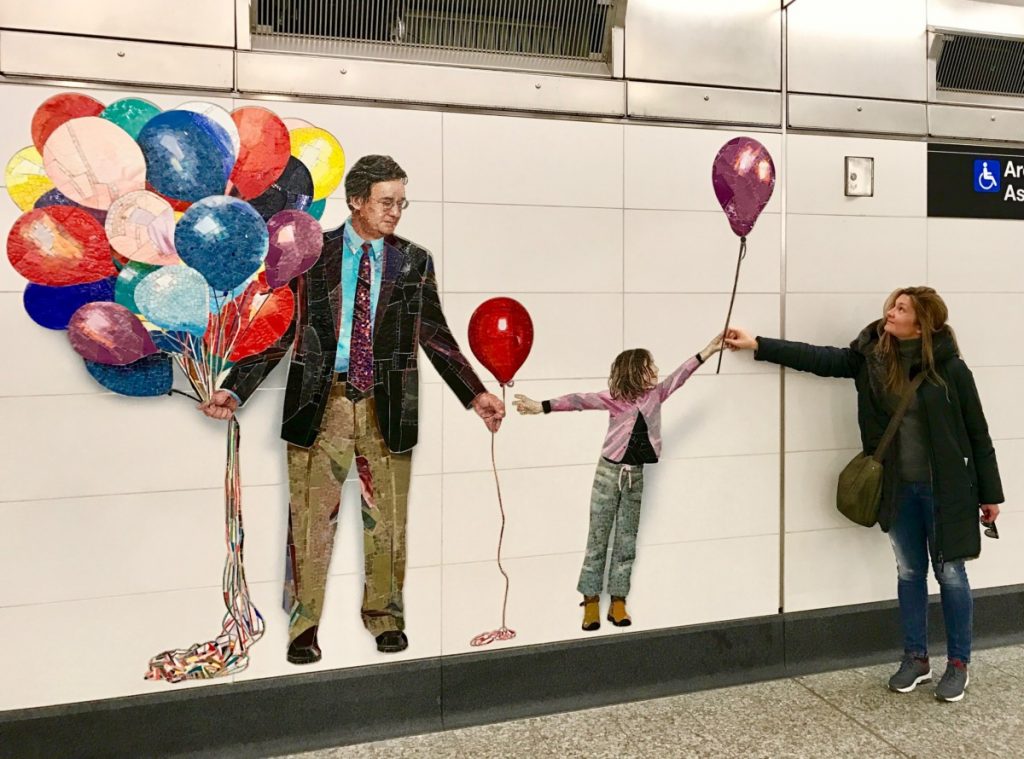 If you have a budget to respect – above all if you travel with your own family – look for or ask your trusted TO for hotels with breakfast included.
There are several of them both in Manhattan and in the other districts. Usually an American breakfast at a typical diner is about $20/25 each, while a breakfast at Starbucks' is about $10 each. As regards family, the amount becomes quite hard, so having breakfast – even basic, often and however continental or even better English-American breakfast – at the hotel can be a quite big save.
Where to sleep in New York: districts and boroughs
The favorite areas by who is going to visit New York for the first time are the most central ones, of course, Times Square and the Midtown heart in generally, in the geographical rectangle developing between 5th and 9th Ave and 34th and 57th Street.
Always staying in Manhattan, it is possible to reckon also other areas, a bit more in the suburbs compared to Midtown heart, but absolutely safe – like Hell's Kitchen, Upper West Side, Upper East Side and a good part of Lower Manhattan – cheaper from accommodations point of view, and however close to many tourist site and places.
Moving towards other districts, you have to reckon:
Where to sleep in New York: hotel
Find down here some hotels tested and selected during different stays in New York, including the essential info.
Best Western Premier Herald Square – very good three stars Best Western, clean and comfortable in a very good position, just a stone throw from Herald Square and the Empire State Building and only few minutes on foot far from the major Midtown attractions. The rooms – as a good part of the hotels in New York – are not too much wide, but they are extremely clean and modern. The plus is the rich breakfast and the Wi-Fi included. One tip: if it is possible ask for getting a room with a view of the Empire State Building.
Element Times Square – a very good accommodation solution near Times Square. Modern and clean rooms, with kitchenette. Abundant breakfast, Wi-Fi and an afternoon aperitif with tidbits, included. Very good quality-price ratio. The rooms upstairs give a very suggestive view of a part of Midtown skyline.
Andaz Wall Street – a downright treasure in Lower Manhattan, located in the heart of the historic South Street Seaport. Wide, elegant and extremely clean rooms. Wi-Fi included. Breakfast on a fee, pastries and coffee available in the hall in the morning.
The Williamsburg Hotel – new and very cared design hotel in the center of the emergent and very refined Williamsburg, just around the corner of the East River State Park which gives amazing views of the Manhattan skyline. Modern rooms, cared both in design and cleaning. Rooftop with swimming pool. Wi-Fi included, breakfast available on a fee.
Where to sleep in New York: apartments and B&B
If in case of large family (if you travel in couple is always and however better to opt for the hotel) and reduced budget you think to rent an apartment, reckon well the strict rules about it: in New York it is illegal to rent an apartment in a class A building for less than 30 days. It is necessary that the owner of the building has got the so-called Hotel License – and you have the right to see it when booking. Click here for further info about it. It's another matter if you think to rent a room from a host with shared bathroom.
My tip is to rely on the Homeway.it website: it respects rules besides being really safe and trustable.
For a selection of B&B where to sleep in New York have a look here.
Where to sleep in New York: a guidebook of the city
After having decided where to sleep in New York, it would be useful – closing to your journey – to plan a general itinerary according to the days. Find here a rich and complete extensible guidebook, with detailed info about what to do and what to see day by day.